Afer having extra lessons on FRI, we went to Tammy's home again !
WE LOVE YOU TAMMY ~ YOU RICH GIRL ~
Played Wii for the whole afternoon ! We all obsessed with it !
Having fun while playing Wii FIT XD Look at us :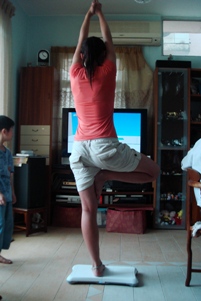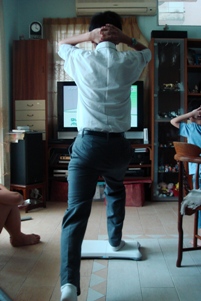 Tammy's "little brother" gone crazy suddenly ... scary ~
The most valuable day during Easter Holiday ... THX !!
BAO gave me the best KINDER product yesterday,
IT IS FROM EUROPE !!
Sorry for turning this beautiful thing into some kind of ...
SHIT
..
But it tastes really really good ! I want more XD !!
I would love to share it with all of you :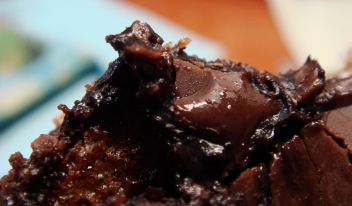 This chocolate pie supposed to be like: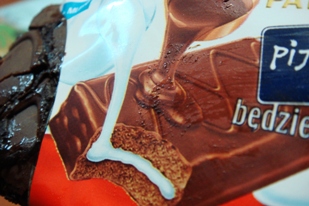 YUMMY !
A sudden date with BAO tonight !!

Actually, we planned this date for a very long time.

Went to Yuen Long and eat sushi again ~

*talk*secret*talk*

We missed the LRT station and needed to go back again ...

Had sticker photo for the SECOND time with BAO!!

How come we

only have 2

sticker photo together since F.2 ?!

A rude child ran around and got inside while we were shooting ...

DAMN THAT CHILD.

We just look like the happy sister and brother even if we posed like that :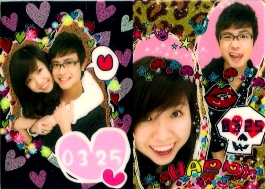 Seventh Tree
Goldfrapp / / Mute
ISBN : B000Y8GFY8
スコア選択: ※※※※※

Highly recommend to all of you!!
Especially the track "A&E", ADDICTED TO IT !!
Many bloody awful tests and hw are waiting for me ... what a holiday ...
and no money to spend ?! um ...
I WANT TO GO TO TAMMY'S HOME !!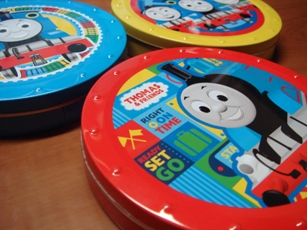 Yesterday, BAO suddenly came to "visit" me and
gave me THIS BIG SURPRISE !! touched !! Thx you x 10000
I LOVE YOU ~ But what a coincident (by


) yesterday !!
sorry ~
The ceremony finished today, our group has a "PORK" prize.
After that, went shopping with them !! HAHA !! BIG HARVEST !!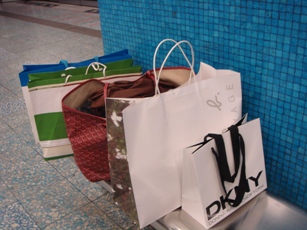 25.2.08 - now , HAPPY B-DAY TO MONICA , MISS HUI , GRACE !!
On Monica's B-DAY , went to eat sushi and sing-k in YUEN LONG.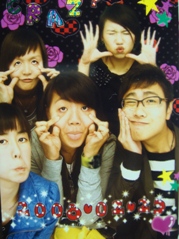 Yesterday , went back to PLK to celebrate MISS HUI B-DAY.
OH WE MISS YOU AND LOVE YOU !! (also MISS TSANG and MISS FOK)
Played "number ball" for a while ... fun but I lost, expected though.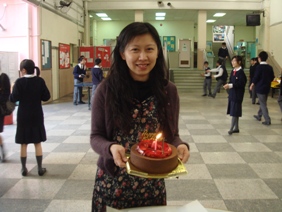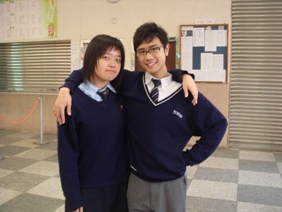 P.S Let's sing
"Happy Working Song"
together !!
P.S I watch
P.S I LOVE YOU
every night.